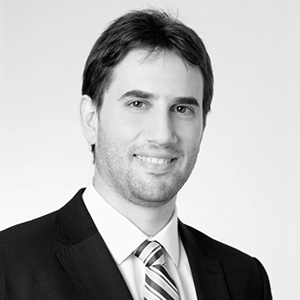 Bachelor and Master (TP) in Economics from the University of Buenos Aires, where he also teaches at the course Money, Credit and Banking.
Undersecretary of Macroeconomic Planning at the Ministry of Treasury (2017-2018). He worked as a research assistant at the Brookings Institution and the Inter-American Development Bank (IDB) - Previously he was a research assistant at the World Bank - Development Research Group (DECRG) as external consultant of the Study Commission for Latin America and Caribbean (ECLAC - Argentina) and as a financial analyst and Inverban risk in signing the Techint Group. He also did research work at the Institute of Economic Studies of the Grain Exchange and the National University General Sarmiento.
Regular speaker at national and international conferences, seminars has publications and magazines, including the first prize in the 1st edition of the contest Junior Red SME Mercosur.